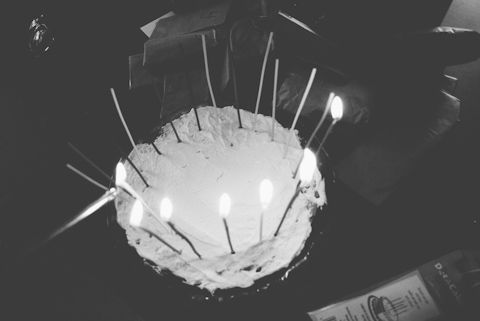 above photo: a twenty-one year old.
it was a wonderful day. my mom sent me a birthday package complete with twenty-one little packaged gifts, and even a decoration to hang. that afternoon we feasted on
chocolate hazelnut pie
-- my favorite ever. feeling blessed by everyone who made this day
so
special for me!